Christina Hallam
Accounting Manager - Willis & Company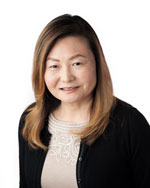 Christina Hallam joined Willis and Company in 2014 as Accounting Manager, bringing with her 20 years of experience in the accounting field, most of them in the Commercial Real Estate Industry. She has earned the respect of her clients, vendors, and tenants through her effective management and communication skills.
Prior Professional Experience
Prior to joining Willis, Christina served as the Financial Manager for Cushman & Wakefield at the nVidia campus, overseeing the accounting functions for over 1.5 million square feet in facilities. She has previously worked for Remi (a real estate development company) as the Senior Accountant and also work for Colliers International as a Property Accountant. Her Accounting Real Estate career began in 2002 and her portfolio consists of retail shopping centers, office buildings, high rise, and multi-tenant residential, industrial and in facilities located throughout the Bay Area.
Contact us
today to develop the perfect selection of property management services to meet your goals.