Roger Sullivan
Property Administrator - Willis & Company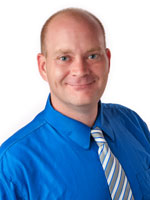 Roger Sullivan brings 12 years of Commercial Real Estate Industry experience as Property Administrator. He has great communication and rapport with tenants and vendors.
Prior Professional Experience
Prior to joining Willis, Roger was a Property Administrator for Steelwave, Inc. property management firm working in Downtown San Jose at two different high rise commercial building complexes. Roger also has over 10 years' experience as a Security Supervisor and Maintenance Engineer for commercial high rise buildings.
Contact us
today to develop the perfect selection of property management services to meet your goals.