Subtenant Management
Commercial Property Services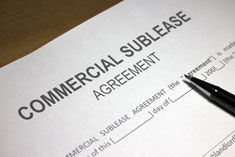 If you have subtenants, you need to protect yourself by making sure that your Master Lease provisions are followed. At Willis & Company, we are prepared to relieve you of this burden by managing your subtenants on a day to day basis.
Subtenant Management – Protect Your Master Lease Interest
Billing to sub-tenants for rent pass through costs
Review and Analyze CAM Reconciliations from your landlord and pass through to subtenants
Sub-Lease Space Inspections, Maintenance, Repair and Capital Project Management
We ensure your subtenant adheres to their Sublease and Master Lease Agreement
Full Accounting Services as needed
Contact us
today to develop the perfect selection of property management services to meet your goals.